Club Training Sessions and Competitions During Covid-19
Updated September 2020
With Covid19 cases increasing, a variety of restrictions have either come into force or are being considered, with many alterations which need to be put in place to ensure our members and the general public are safe and comfortable with what we do. This page is your first point to find out everything which is currently happening in the Stragglers.
As of Monday 14th September the government have tightened restrictions on sizes of groups who can meet. Organised sports which have been through a "return to play" protocols, which includes athletics and running are permitted to continue as before, and this has been confirmed by England Athletics. However, because our groups meet in public places and it is now illegal to meet in groups larger than six, we need to be particularly careful when we first gather at a venue that groups do not exceed this figure as it could result in damage to the club's reputation and, possibly, a fine. It's also important to us that our members feel comfortable when joining one of our group sessions and with all this in mind we're asking session leaders to allocate run leaders before the session, and reminding session participants to arrive as close to the start as possible, ready to run, to keep group gathering to less than 6, and to remember the two-metre social distancing rule.
Helene Hill, Stragglers Covid19 officer, has given this update to all members of the club and those planning to join our training sessions:
 "Contact group leaders beforehand if you are a first-time runner with that group;
Ensure you have washed your hands before turning up and carry hand sanitiser if necessary; this will not be provided by the club;
As nights get darker, wear high viz clothing and/or carry a (head) torch; be particularly careful when running near or on cycle lanes or paths shared with cyclists;
Arrive as near to the start time as possible and go to the relevant run leader as directed on arrival or in prior email communication;
Stay with your run leader in your group of 6 (or fewer), maintaining social distance;
After the run, do not mix with runners in other groups and disperse quickly;
Thank you for helping Stragglers to keep you safe and maintain England Athletics guidance."
1. Group Training Sessions
Our Sunday morning, Monday (Little Feet), Tuesday and Thursday evening group runs are meeting:
- Sunday morning is in Bushy Park, meeting at The Pheasantry
- Monday evening, Little Feet are meeting on Old Bridge Street in Hampton Wick by the river. N.B. This is a new location from 5th October 2020.
- Tuesday evening is still at Giggs Hill Green in Thames Ditton
- Thursday evening is not yet back at the Hawker Centre in Ham, but meets on Riverside Drive by the path to Teddington Lock
With locations and timings subject to change, for the latest information on what runs are happening and how to contact the group leaders please CLICK HERE,

Kev Best is running sessions on Tuesday mornings at 09:30 for sub 22 5k runners. And at 10:30 for slower runners or those returning to fitness.  There is also a Tuesday morning session with Sophie Biggs meeting at Teddington Gate for 10:30 suitable for runners slower than 26 minutes for 5k.
- Kev also runs a session for faster runners on Tuesday evenings, meeting at 18:00 at Teddington Gate.  All pod training has now finished as we slowly return to normal.  
For updates from Kev Best CLICK HERE to find more information on what's on offer and how to join in.
At all club sessions groups will be divided into 6 people including a nominated leader. As all sessions meet outdoors please come ready to run. The Stragglers are required to keep a record of everyone who joins a session should we need to provide details for Test and Trace.
2, Virtual Races (aka The Lockdown Ladder)
With the majority of races cancelled we continue to encourage members to enter times for our online league. Run a timed 1 mile, 5k, 10k or 10 miles, follow this link and enter the information online, then send proof of your run (photo of your watch, screen grab, etc) to Kev Best. Alternatively, just send the proof to Kev and ask him (nicely) to enter it for you.
At the start of each week (sometimes more often) we'll publish a ladder showing everybody's best time to date. We'll show the overall ranking, ranking within gender, and age-grade ranking, so there should be something for everybody. You can take this as seriously or as casually as you want and can submit as many timed runs as you want. The table will only show your best time, whenever that was achieved. CLICK HERE FOR LATEST RESULTS
We've been really pleased with the response to this and, when races do resume, intend for this to continue in some form.
3. "Pod" Races
In Pod races, groups of 6 or less will set off at intervals and complete a designated course. Runners are put into pods of a similar pace and all standards of runner are invited to take part. You can see the future POD races that are planned in Key Race Fixtures, or in the What's On section on the homepage.
4. Club virtual 5k handicap
There will be a Club 5k Virtual Handicap Series consisting of 6 races on the last Thursday of the month from June to November with the first on Thursday 25/6. Your handicap will be taken from the Lockdown Ladder (if you have posted a 5k on it),  normal Club 5k Handicaps, or parkrun times. The subsequent races will be on the last Thursday of the month. Again, all you have to do is run the distance on the designated Thursday, post your result on this link, and send evidence of your run to Kev Best in the usual way. 5k runs that are not run on the day of the handicap will be included in the ladder but not in the handicap.
CLICK HERE FOR THE LATEST RESULTS including the standings after the events so far.
5. Club Virtual Championships
As we are not able to hold our normal Club Championships during the lockdown, we will have Virtual Championships in their place. All you have to do is run the specified distance on one of the days over the designated weekend and enter your time here and send evidence of your run to Kev Best in the usual way. If your run is better than your best lockdown time, it will be added to the ladder automatically. Please remember to give your age at the time of your run! Below is the schedule for the various events:-
Club 10k Championship, 29-31 May (Click for results)
Club 10 Mile Championship, 3-5 July (Click for results)
Club 1/2 Marathon Championship 21-23 August (Click for results)
Club 5k Championship - 24 Sept (Click for results)
6. Summer Grand Prix
As the normal races that make up the Summer Grand Prix have been cancelled, a number of the virtual events will score in a Virtual Summer Grand Prix. Read all about it here and follow the links on the Homepage to see the latest standings.
7. A Message from England Athletics
We know runners are spending more time at home and aren't able to go running as they normally would, so we've expanded our Athletics & Running for Everyone @home campaign to feature a new Running @home section!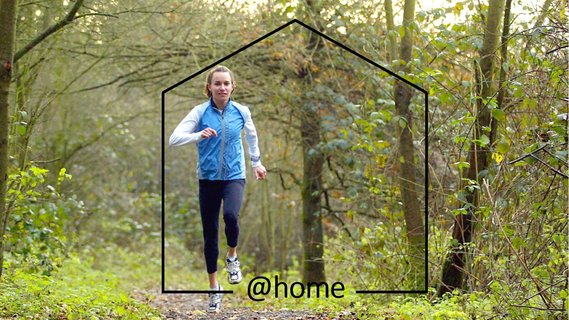 Supporting runners of varying ages and abilities, this new section will help runners maximise their potential in the long run and adapt their focus to suit the current coronavirus restrictions. We're offering running-specific webinars (including recordings for those not able to watch live), interviews with the experts and a host of running tips and advice on topics like health & wellbeing, training and running for beginners. 

Take a look – and keep checking back as we'll be adding fresh content over the coming days and weeks!