Resources for Runners During Covid-19 Lockdown
1) Virtual Race Ladder
As all normal club activity is suspended until at least the end of May, we have put in place a virtual race ladder to allow members to log their "socially isolated" runs and compare the results with the rest of the club. All you have to do is run a timed 1 mile, 5k, 10k or 10 miles, follow this link and enter the information online, then send proof of your run (photo of your watch, screen grab, etc) to Kev Best. Alternatively, just send the proof to Kev and ask him to enter it for you.
At the start of each week (sometimes more often) we'll publish a ladder showing everybody's best time to date. We'll show the overall ranking, ranking withing gender, and age-grade ranking, so there should be something for everybody. You can take this as seriously or as casually as you want and can submit as many timed runs as you want. The table will only show your best time, whenever that was achieved. CLICK HERE FOR LATEST RESULTS
Please take extra care when running during these difficult time, and follow the advice here from Head Coach, Kev Best.
2) Club Virtual Championships
As we are not able to hold our normal Club Championships during the lockdown, we will have Virtual Championships in their place. All you have to do is run the specified distance on one of the days over the designated weekend and send evidence of your run to Kev Best in the usual way. If your run is better than your best lockdown time, it will be added to the ladder automatically. Please remember to give your age at the time of your run! Below is the schedule for the various events:-
Club 10k Championship, 29-31 May (Click for results)
Club 10 Mile Championship, 3-5 July (Friday-Sunday)
Club 1/2 Marathon Championship 21-23 August (Friday-Sunday)
Club 5k Championship - the date has still to be arranged but it will be one of the 5k handicap events
3) Club Virtual 5k Handicap Series
There will be a Club 5k Virtual Handicap Series consisting of 6 races on the last Thursday of the month from June to November with the first on Thursday 25/6. Your handicap will be taken from the Lockdown Ladder (if you have posted a 5k on it),  normal Club 5k Handicaps, or parkrun times. The subsequent races will be on the last Thursday of the month. Again, all you have to do is run the distance on the designated Thursday, post your result on this link, and send evidence of your run to Kev Best in the usual way. CLICK HERE FOR THE LATEST RESULTS.
4) Club Socially-distanced Runs
Regular Club runs are being introduced that comply with the England Athletics guidelines on running club activities. You can read about them here.
5) (Not So) Secret 7k
Sadly, the Stragglers Wedding Day 7k race held at the end of July is yet another event cancelled because of Covid-19. 
To raise funds for the chosen 2020 charity, the "Vineyard Community" in Richmond, the Race Organisers have set up a FREE to participate virtual event called "The Secret 7K". All you have to do is run (or walk) a 7K of your choice (observing current social distance guide lines and number of people in a group) between the 25th and 31st July and send your time for the results. Fund raising and donations are optional, but very much encouraged. Follow the link above for information on what to do and how to enter. Click on this link Secret 7k Results to see how everybody got on.
6) Summer Grand Prix
As the normal races that make up the Summer Grand Prix have been cancelled, a number of the virtual events will score in a Virtual Summer Grand Prix. Read all about it here and follow the links on the Homepage to see the latest standings.
7) A Message from England Athletics
We know runners are spending more time at home and aren't able to go running as they normally would, so we've expanded our Athletics & Running for Everyone @home campaign to feature a new Running @home section!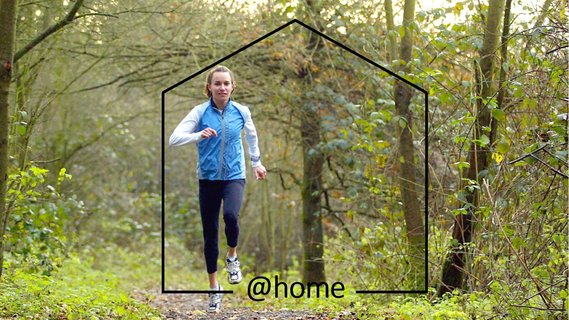 Supporting runners of varying ages and abilities, this new section will help runners maximise their potential in the long run and adapt their focus to suit the current coronavirus restrictions. We're offering running-specific webinars (including recordings for those not able to watch live), interviews with the experts and a host of running tips and advice on topics like health & wellbeing, training and running for beginners. 

Take a look – and keep checking back as we'll be adding fresh content over the coming days and weeks!
8) The Stragglers Statement on Covid-19 (Updated on 6/6/20)
On June 1st, in response to the latest government guidelines on exercising outdoors, England Athletics released an update to their policy. Please read it to be familiar with how this affects you. Groups of up to six people can meet outdoors and exercise together, or, a group of five with one coach. At all times the two-metre social distancing rule must be maintained.
What does this mean for Stragglers activity?
Kev Best is offering a range of bookable training sessions for up to five people throughout the week, details below.
No other formal club group (such as Little Feet, Thames Ditton, Thursday evenings) will resume at this time. 
The Stragglers committee will monitor government and England Athletics guidelines and will agree any changes to this with the club members responsible for each group session.
We encourage you to organise small groups (no more than 6 people) to run with and please respect other users of public spaces.
Current Club Activity
We're really pleased with the participation in our Lockdown Ladder and virtual competitions and hope these are providing an enjoyable way for you to compete with one another. Do continue to send us your times for 1 mile, 5k, 10k and 10 miles. 
We also have virtual 10 mile and half marathon championships in July and August respectively and are planning other virtual competitions.
Interval Sessions in Bushy Park
Kev Best is offering training slots from Tuesday to Friday 10:30am, 2pm and 6pm.
These sessions will last no more than 1 hour and will all be interval sessions in Bushy Park meeting at Teddington Gate. Those interested should email Kev Best to book a slot.  Please give as many availability options as possible and your current 5k time, enabling groups of similar ability to be arranged.